works
>
for percussion
> Year of Solitary Thinking- in metal
Year of Solitary Thinking- in metal
For percussion quartet
2010. Commissioned by the Los Angeles Percussion Quartet. 12 minutes
You absence has gone through me
Like thread through a needle.
Everything I do is stitched with its color.
-WS Merwin
Like many things in life, the piece is cyclical in nature. One section seems to follow another in predictable fashion, as though you know how it's going to end before it begins. The end of the piece explores the question of whether musical development is truly achieved- do we ever learn anything?- or does it just take longer to get there. And is the end not just another beginning?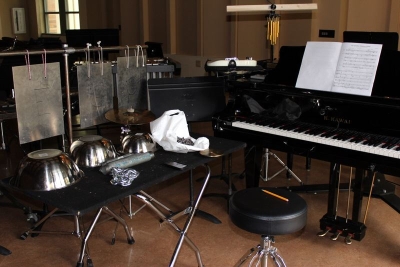 View a sample of the score.
To order parts and scores, please contact me.